Did anyone else, upon seeing the picture of Mike Tindall on the day he married Zara Phillips, get the song "Get Me to the Church On Time" stuck in their heads? You know the
My Fair Lady
song: "I'm gettin' married in the morning... Ding, dong the bells are going to chime..." Or was it just me!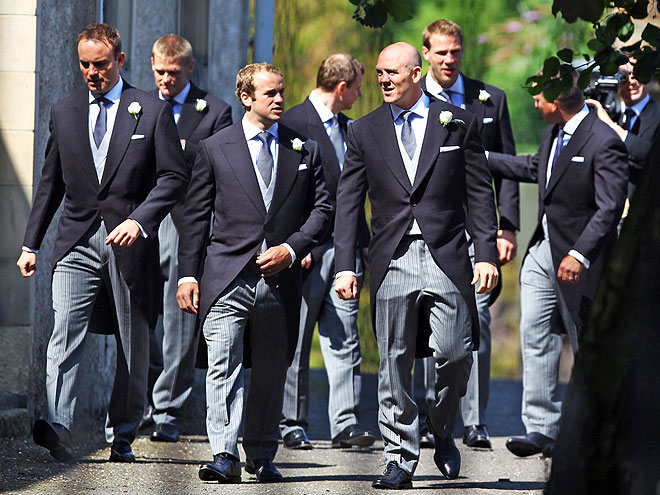 For those of you not as royal obsessed as I am, Mike Tindall is the bald one in front on the right.
And I don't mean that in a bad way, I think it's adorable!